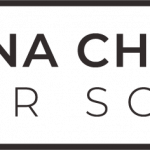 Website Kelowna Christian Center Society
TO REACH, RAISE UP AND RELEASE PEOPLE WHO ARE COMPETENT TO REPRESENT THEIR FAITH IN EVERY SPHERE OF CULTURE
Kelowna Christian Center Society (KCCS), was established in 1982 with a vision for the community and global influence. KCC Society's core commitment to the church, schools, community, and mission programs, impacts over 35 nations of the world.
 Our ministries include Heritage Christian Online School (HCOS), Flex Academy, Building Beyond Borders, and Kelowna Christian Center Church. Each ministry aims to achieve our mission of raising the next generation of cultural influencers.
 We have an opening for a KCCS Casual on Call Bus Driver.  The KCCS Bus Driver will safely transport school children on a casual on call basis and report to the KCCS Campus Facilities Operations Director.
As the KCCS Casual on Call Bus Driver, your duties and responsibilities will include:
Maintain a class 2 chauffeur's driver's license with air brakes
Responsible to the school administrators
Transport children in a safe manner
Perform pre-trip and post-trip inspections, logging each bus trip
Ensure bus is maintained and kept clean and gas tank is filled
Return bus keys
We are looking for someone with the following Qualifications & Skills:
Demonstrated commitment and lifestyle reflective of a relationship with Jesus Christ
Ability to work casual on call
Must have valid BC Driver's License with Class 1 or 2 with air brake
Must have current driver's license and abstract on file
Must complete Criminal Record Check
Abide by the KCCS bus safety policy
What we offer:
Please apply online  KCCS – Bus Driver or by copying and pasting the following link in your browser  https://forms.kccnet.ca/view.php?id=764644
This posting will remain open until filled.