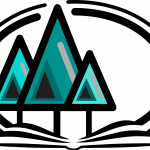 Website Heritage Christian School
Heritage Christian School (HCS) is a K-12 campus school located in Kelowna BC, providing fully-accredited Christian education. At Heritage Christian, we are focused on growing in academics as we grow in relationship with Jesus.
HCS has an opening for a Secretary at Heritage Christian School. This is a part-time position with 18 hours per week, Wednesday-Friday. The purpose of this role is to support the Office Manager.
As the HCS Secretary, your duties and responsibilities will include:
General office duties
Greet walk-ins at reception
Receive & process new enrolments, tuition payments
Printing/photocopying of various projects including enrolment packages
Typing, filing, operating digital business telephone systems
Pick up, delivery of mail to various departments
Process Elementary and Secondary morning attendance
Monitor security cameras
Stock office, first aid, and art room supplies
Kick off and year end projects
We are looking for someone who is:
Knowledgeable in Microsoft Office and Google Suite
Must be able to work well in a team environment and independently
Must be positive, friendly, flexible and well organized
Strong organizational skills and attention to detail
What we offer:
18 hours per week, Wednesday-Friday (on-site position)
Competitive wage
3 weeks annual vacation
Applications will be accepted until position is filled.