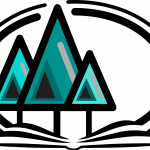 Website Heritage Christian School
Be. Belong. Become.
At Heritage Christian School (HCS), we are committed to growing in academics as we grow in our relationship with Jesus. Our administrators are passionate Christians and organized thinkers in a highly collaborative team. We build and run programs that fully engage students and awaken them to the world around them and their place in it.
HCS was founded as a ministry of Kelowna Christian Center Society (KCCS) and opened in 1986. Nearly 36 years later, our K-12 school is embarking on a new building, bolstering our current programs, and expanding our school. We serve families who are looking for meaningful and engaging Christian education.
HCS is currently seeking a Principal who can champion our school and lead our staff and community into this next stage of our journey.
The Principal will provide leadership to every area of the school through:
Visionary Leadership:
The Principal will advance the mission, vision, values and, strategic priorities of the school community to Be, Belong, Become. At the same time, champion the vision of the future of our school through fundraising, student recruitment/marketing, and public relations.
Educational Leadership:
The Principal will create a standard of excellence in Educational programs meeting the redesigned BC Curriculum requirements.
Operational Leadership:
The Principal is a valued member of the Executive team of Kelowna Christian Center Society and will lead the operation of the school.
Spiritual Leadership: 
The Principal is a spiritual leader who inspires our school pointing our community to Christ. The Principal will adhere to the KCCS Statement of Faith and be willing to serve a multi-denominational staff and student body. The Principal is a mature Christian with a walk of faith whose lifestyle, convictions, and beliefs shaped by God's word, the Bible.
As the Principal, your responsibilities are:
Visionary Leadership:
Provide direction and leadership for the Visionary, Educational, Operational and Spiritual aspects of the school
Create the HCS Strategic Plan with input from a variety of stakeholders
Champion the vision for the future of our school through fundraising, student recruitment/marketing, and public relations
Advance the mission, vision, values, and strategic priorities of the school community to "Be, Belong, Become"
Educational Leadership:
Lead the Educational direction of the school including the development of programs
Oversee all educational programs of the school, including periodic program evaluations
Create a standard of excellence in Educational Programs, meeting the redesigned BC Curriculum requirements
Lead, train and evaluate teachers, vice-principal(s) and office administration
Operational Leadership:
Maintain accountability to KCCS Executive Director and the Ministry of Education
Increase student enrolment
Oversee budgets, ensure fiscal responsibility of government funding, maintain records for audits
Recruit, and complete performance evaluations of teachers and leadership team
Manage, evaluate and implement effective and clear procedures for the operation and functioning of the school, building the culture of HCS community
Develop leadership in instructional and administration staff through professional development
Establish and promote high standards and expectations for all students and staff for academic performance and behaviour
Establish professional rapport and respect with students, staff, parents and the community
Active member of the KCCS Executive Team
Spiritual Leadership: 
Inspire the school and the larger community
Lead staff, students, and families with humility and graciousness, pointing to Christ
Adhere to the KCCS Statement of Faith and serve a multi-denominational staff and student body
 The Qualification and Skills required:
Certified Teacher in the Province of BC with a minimum of 5 years teaching experience
Minimum Bachelor of Education degree
A Master's degree in Education or Leadership is an asset
Technologically proficient
Passionate for Jesus
An excellent communicator
What we offer:
Competitive Salary
Benefits package including Life, Dep. Life, LTD, Extended Health, Dental, Health Spending Account (HSA), Travel Insurance and Employee and Family Assistance Plan
Professional Development
RRSP matching program
Please apply online to HCS Principal Application  
Include the following with your resume:
Cover Letter
Personal Philosophy of Christian Education
Personal Statement of Faith
Start date: Approximately July 1, 2022