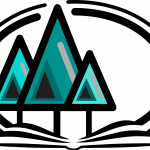 Website Heritage Christian School
Be. Belong. Become.
Heritage Christian School (HCS) is a K-12 campus school located in Kelowna BC, providing fully-accredited, Christian education. At Heritage Christian, we are focused on growing in academics as we grow in relationship with Jesus.
We have an opening for an onsite one year term position of a TBD FTE Elementary Electives Specialty Teacher to join Heritage Christian School campus.
As the Elementary Electives Teacher, your job will include:
Provide for the social, emotional and academic learning needs of students in classroom

Collaborate with Educational Support Department in creation of IEPs

Plan and run school field trips

Participate in Transition Meetings, Parent Nights, Staff Meetings, Professional Development

Maintain daily communication with students, families, staff and other stakeholders

Preference given to those with strength in subjects: Humanities, Math and/ or Science or be a Home Room (all Disciplines) Teacher
We are looking for someone with the following Qualifications & Skills:
BC Qualified Teacher

Must align with the following attitudes and attributes:
• Passion: Discipleship and Christian Education, Working with Children, Families and Staff, Relationships and Connection
• Pedagogy: Wonderment and Curiosity, Critical thinking and Biblical worldview, Inquiry and Mastery
• Personality: Team player, Self-starter, Life-Long learner, Compassionate, Humble

Proficiency in Microsoft Office and Google Drive, Zoom

Ability to manage, change and adapt to varied workloads

Strong conflict resolution skills

Proactive, systems thinking, relationship and solutions oriented

Excellent communication skills,

critical thinking and organizational skills
What we offer:
Competitive wage

Benefits
Please apply online or by copying and pasting the following link in your browser https://forms.kccnet.ca/view.php?id=616356 
Applications will remain open until filled.