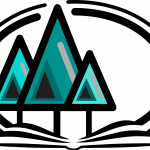 Website Heritage Christian School
Be. Belong. Become.
Heritage Christian School (HCS) is a K-12 campus school located in Kelowna BC, providing fully-accredited, Christian education. At Heritage Christian, we are focused on growing in academics as we grow in relationship with Jesus.
We have an opening for an onsite part time EA/CEA or BI to join our Educational Support Department which may grow into a full time position. 
As the part time EA, CEA or BI with HCS, your job will include:
Working one on one with students as well as in classroom

Acquire and organize instructional materials 

Implement IEP and attend IEP meetings as needed

Provide instruction and remediation for assigned students

Assist with modification of instructional learning resources

Review, reinforce and record activities and milestones of students

Assist in collection of data for student evaluation
We are looking for someone with the following Qualifications & Skills:
May hold a valid CEA Certificate or be actively enrolled in program or have Behaviour Intervention background

Or have extensive experience with individuals with exceptionalities

Non-Violent Crisis Intervention experience and first aid recommended

General knowledge of Microsoft Office and Google Docs

Experience with behaviour management and social skills development

Excellent communication and problem solving skills
What we offer:
Please apply online HCS CEA EA Application or by copying and pasting the following link in your browser  https://forms.kccnet.ca/view.php?id=366830 
Applications will remain open until filled.